123-3D.ie
U29-30 North Park
Dublin D11 TX88
T: 01 963 7043
E: 

info@123-3D.ie
Best range of 3D printers, filaments and accessories in Ireland!
Ten good reasons to buy from 123-3D.ie
Payment
We use Adyen to process all card transactions.
Home users can pay by Visa, Mastercard, PayPal, bank transfer or cheque.
Business clients can use all of the above methods and a 30-day invoice (subject to credit check).
Choose from either An Post or Fastway Couriers at checkout.
Rates are €4.95 including VAT (subtotal below €50), dropping to €3.95 (subtotal above €50).
Shipping
Order today and we'll ship it Monday!
Order:
An Post
Fastway
Ships:*
Mon
to 7pm
to 6:15pm
Mon
Tues
to 7pm
to 6:15pm
Tues
Wed
to 7pm
to 6:15pm
Wed
Thurs
to 7pm
to 6:15pm
Thurs
Fri
to 7pm
to 6:15pm
Fri
Sat
Mon
Sun
Mon
*More information on shipping here
Don't forget the.....!
3DLAC adhesive spray, 400ml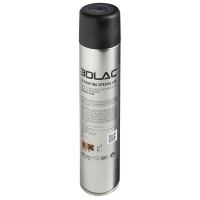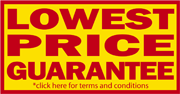 21 Sep 2023
Creality 3D Ender-3 v3 SE 3D available now!
Creality 3D Ender-3 v3 SE 3D printers have arrived at 123-3D.ie! It is an ideal printer for beginners at an affordable price! Order the Ender-3 v3 SE 3D printer today. View our full range of Creality 3D printers now. 
 

4 Sep 2023
123-3D.ie is 1 year in business!
123-3D.ie is 1 year in business! We'd like to say a massive thank you to everyone who has supported us this past and look forward to many more years!
21 Aug 2023
Label makers and printers available now!
Find yourself constantly misplacing items in your cluttered workspace? Order a label maker or label printer from 123-3D.ie! Label storage spaces and make finding items and tools more efficient. View the full range today.